At Matrix Precision Engineering we have invested in the latest 5-axis machining technology.
Having acquired Hurco VMX42SRTi 5-axis / Swivel Head machining centres, this has resulted in Matrix Precision expanding our in-house machining capabilities.
Our 5-axis machines can be utilised in various ways to enable us to supply complex components that need simultaneous 5 axis machining. The advanced control system of the machine allows for direct cad/cam programming along with the ability for DXF file input.
Also components that are so often machined on 3 or 4 axis machining centres can now be programmed and completed by carrying out 5 sided machining (3 + 2 milling).
5 sided machining completed on our 5 axis machining centre offers the following benefits
Reduced set-up times / costs
Greater options of machining strategies & work holding
Increased accuracy
Typically machined parts that may have required work on multiple sides of the shape would have to be done in stages and mean multiple loading and setting. 5 sided machining means all machining on multiple sides can be completed within a single set-up. This greatly reduces loading & machining times on customer requirements.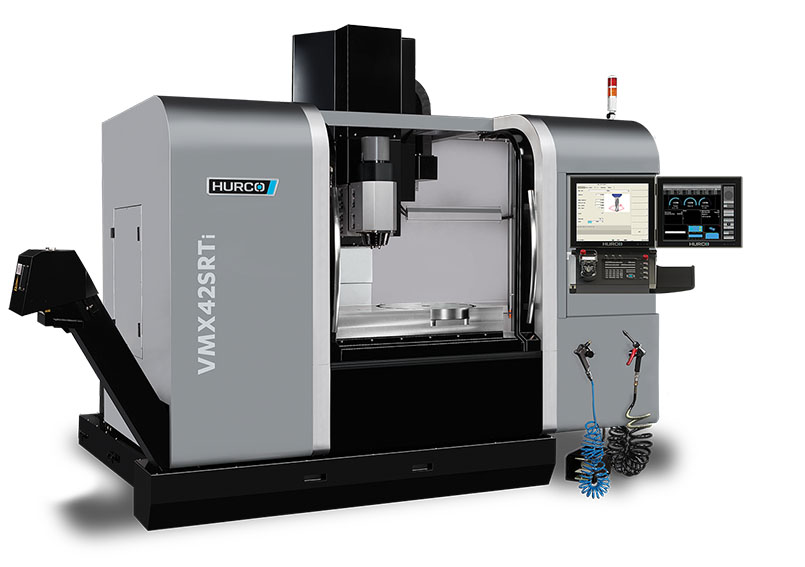 Other notable options we have included in our investment of 5-axis machining are as follows
Renishaw tooling / laser probes
Renishaw part probe
Tool material Library management system
DXF file input / Transfer
Having the ability to input CAD DXF files into the Hurco machine control system allows for quick & easy loading of CAD data and geometry of parts. This reduces programming times and potential manual input errors.